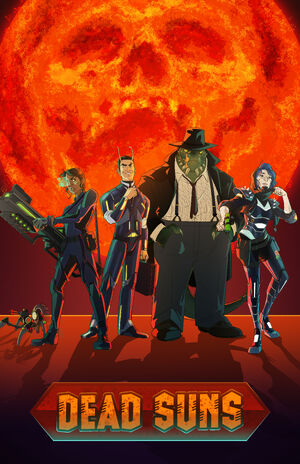 This exciting space epic sci-fi will feature as they join the Starfinder Society and set out to save the know galaxy from an ancient threat long since lost to the passage of time! Their ship is the Sunrise Maiden.
Channel: https://www.twitch.tv/DarkGalaxiesGaming
System: Starfinder
Time: Tuesdays 9:30EST
Erudi13: Dungeon Master
Anna Prosser: Carmen Nieves
Geneviève 'livinpink' Forget: Gentoo
Neal Pass Erickson: Riggs
Rachel "Seltzer" Quirico: Daevaethan Vonyll Laiavoss

Episodes
Edit
Character Creation
Edit
Chapter 1
Edit
Chapter 2
Edit
And more episodes after these.